Meeting with a guest from Tashkent State University of Transport


Published: Monday, 21 December 2020 07:48
On December 18, 2020, in the context of international cooperation professor Alla Nevzorova and the student group of the Civil Engineering Faculty of BSUT met with a guest from Tashkent State University of Transport – Ph.D., associate professor of the department "Building of the constructions and industrial installations" Abdujabbor Karabaev.
Mr. Karabaev told the students about the peculiarities of the education system in Uzbekistan, which provides for two levels of education: bachelors and masters.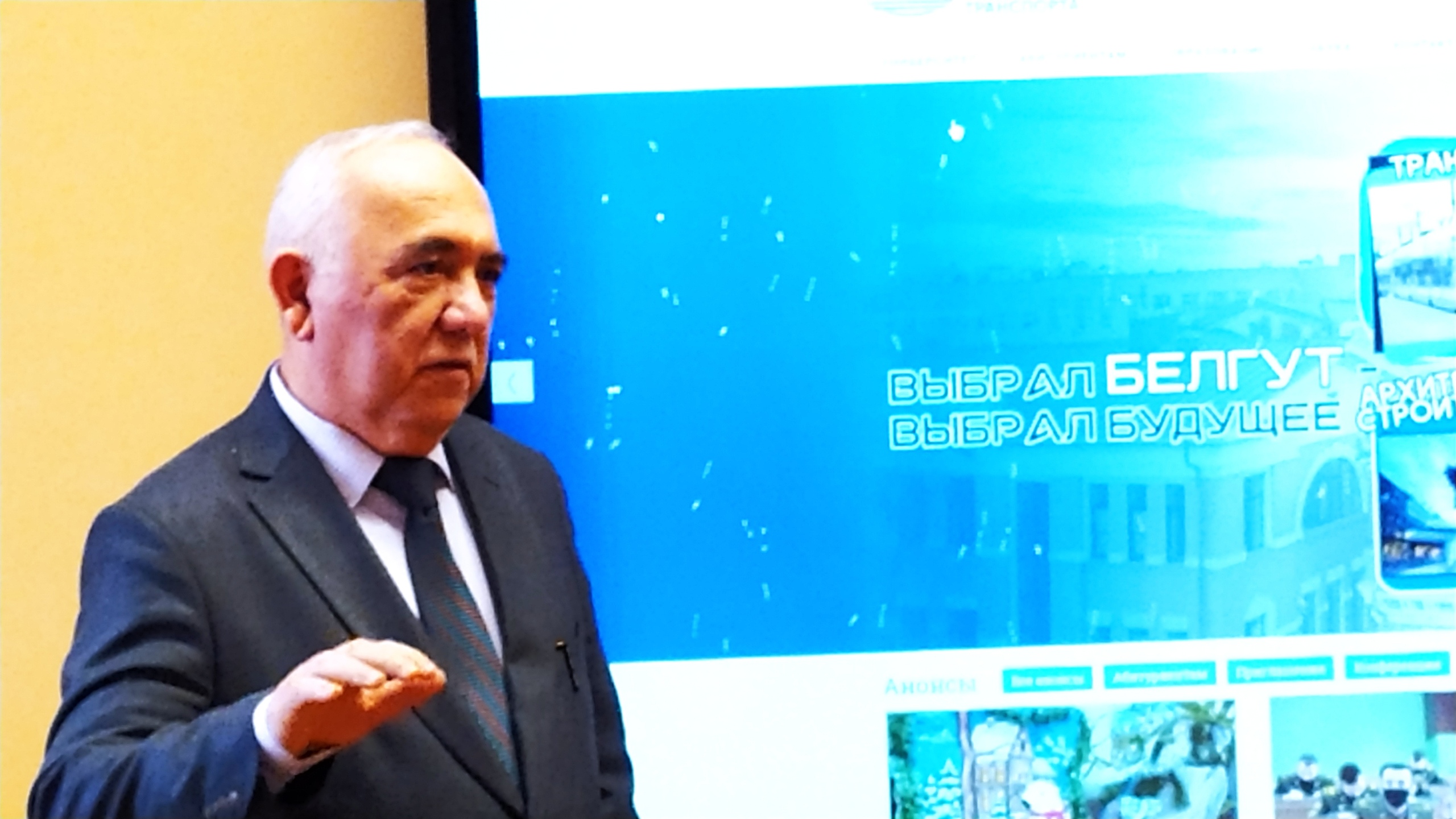 He noted that there is a dynamic development of modern society in the Uzbekistan and the Republic of Belarus, and this development requires the formation of a brightly individual, and pragmatic, and independent personality in the youth student environment, capable of navigating a rapidly changing society.
Therefore, the goal of university education remains to form the personality of a specialist with firm moral principles, who knows how to navigate in any situation, and who has new economic thinking, is capable of continuous education and development.
He also spoke about the history of modern Tashkent State Transport University when it was base on the Tashkent Institute of Railway Engineers and Tashkent Institute for the Design, Construction and Operation of Highways and the Faculty of Aerospace Technologies of the Tashkent State Technical University in 2020.
And now this university is the basic higher educational institution for the training, retraining and advanced training of specialists with higher education and scientific personnel for the transport sector in Uzbekistan. The university is subordinate to the Ministry of Transport. It has 8 faculties and 39 departments, including the railway and road transport engineers faculties, and the transport systems management faculty, and the construction faculty and others.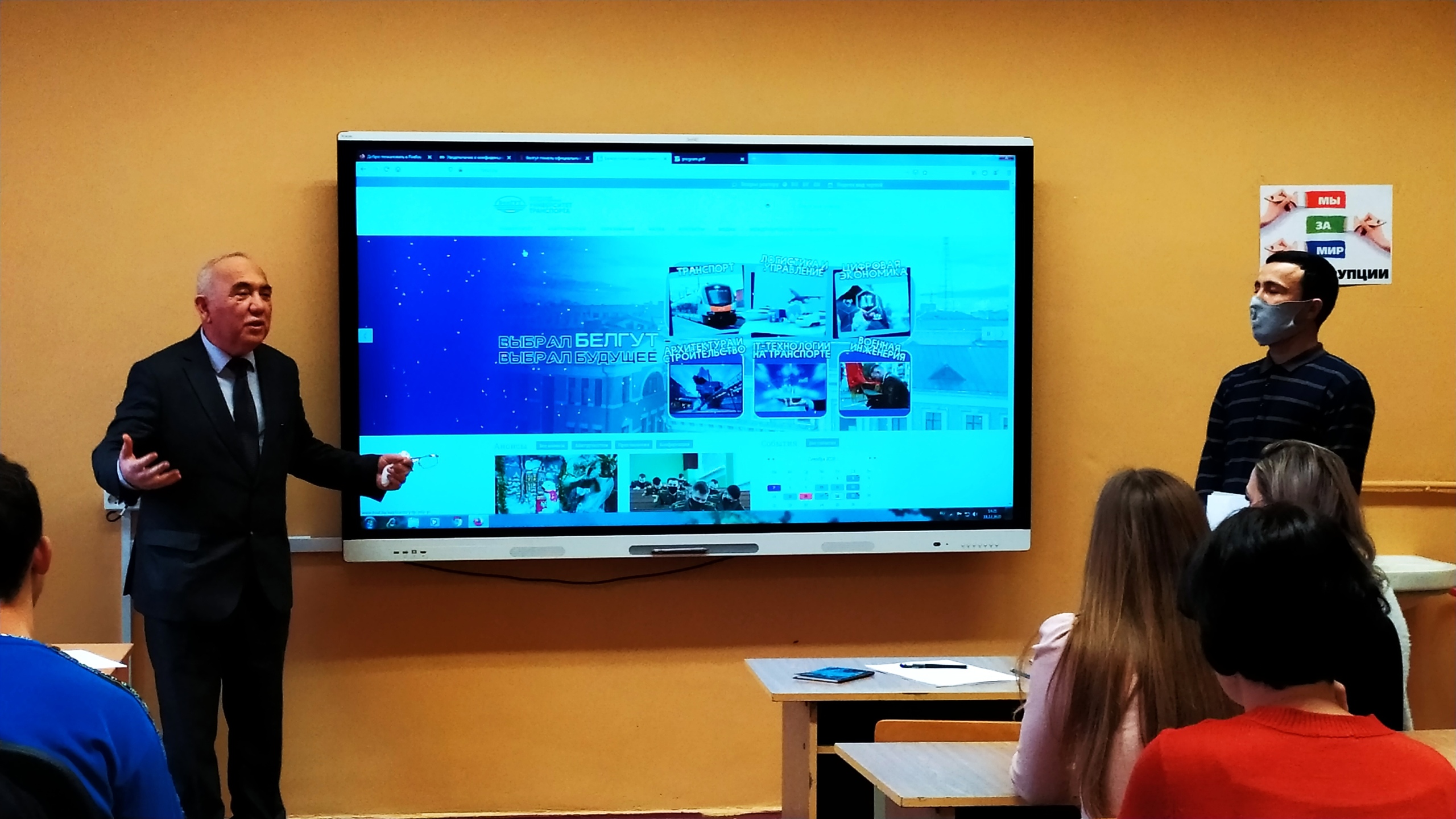 During the meeting, students asked questions about the specifics of student life at Tashkent State University of Transport, about the introduction of distance learning in the framework of COVID-19. They also showed interest in holding joint scientific student events and conferences to exchange experience and expand their horizons.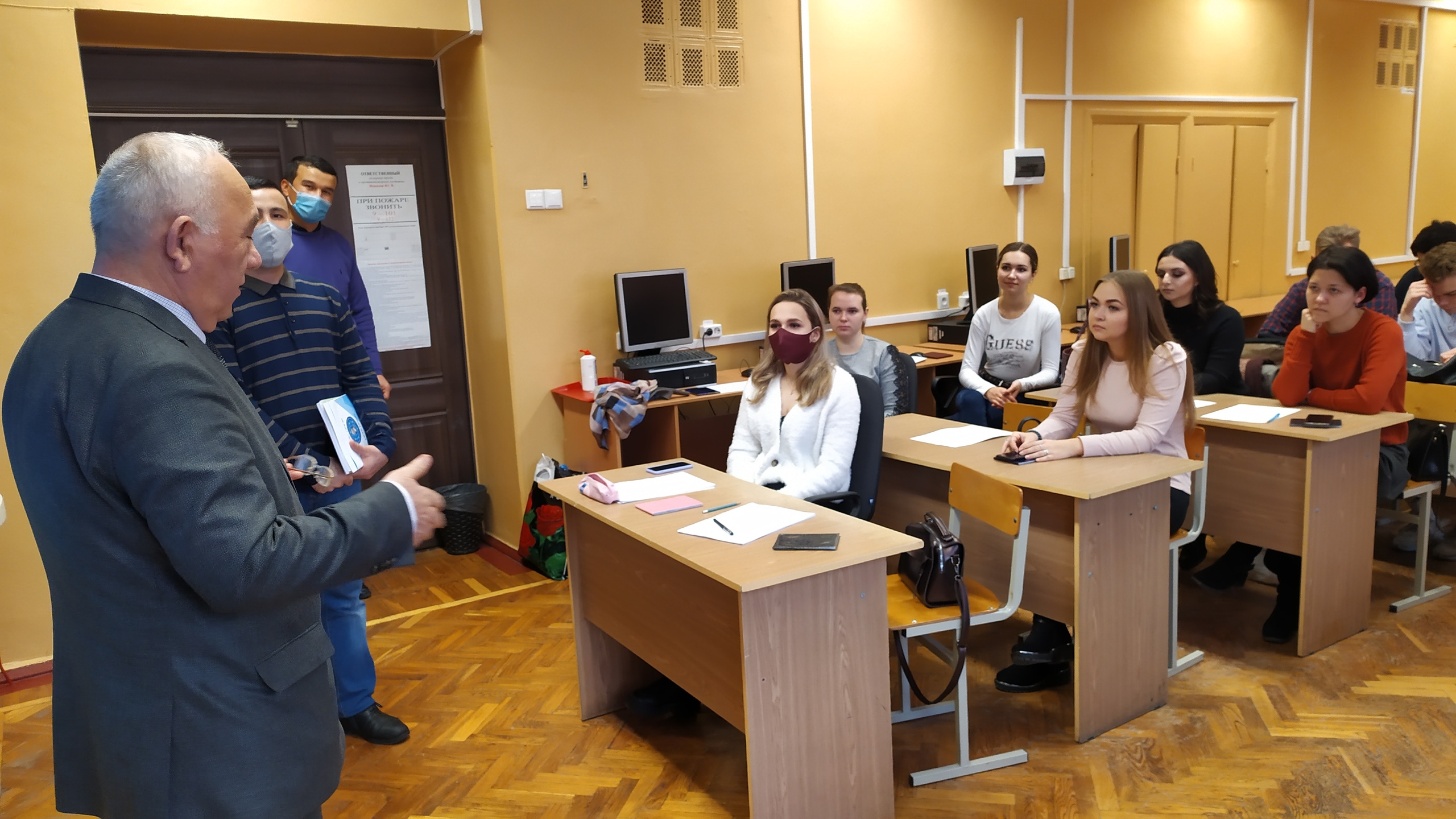 In conclusion, professor Nevzorova presented Mr. Karabaev for colleagues from Tashkent State University of Transport her monographs and textbooks on engineering networks, and Mr. Karabaev wished the students a successful session and the implementation in the future of joint international student projects between BSUT and Tashkent State University of Transport.
Yuri Shebzukhov
Нашли ошибку? Выделите ее и нажмите Ctrl-Enter